Hi everyone! I'm SO sorry that I've been MIA for a while. Unfortunately my beloved gran was admitted to hospital almost 2 weeks ago and then passed away suddenly just over a week ago, so everything has been rather topsy turvy ever since. :(
However, I'm here today to share some fabulouse news! I am honoured to announce that ...
I am a TGF Premiere Farmer!!
I've known about this for a little while, but of course was sworn to secrecy until today! I can't tell you how amazed and shocked I was when I received the invite. "Me? You really want me? You sure you haven't made a mistake?" immediately came to mind! But once I'd stopped hyper-ventilating, punching the air, leaping up and down and generally making a complete fool of myself, I flew off a quick email of acceptance! Well, how could I not? It's not every day you receive a personal invite onto one of the most coveted DTs in the stamping world. I've always wanted to be a TGF Farmer but never thought I would be good enough!! WOO-HOO!! Huge thanks to Marie and Jess for inviting me and believing in me - you gals are the best and I hope I make you and
The Greeting Farm
proud!
*bites nails nervously*
:)
You can read all about the new way of doing things over at the
TGF blog
, but basically TGF has decided to split their Farmers into two groups and the "TGF Premier Farmers" are a small group hand-picked by Jess and Marie who will be handling the previews of each release.
If you stopped by the
TGF Blog
on Tuesday you would have drooled over the brand new "Miss Anya Garland" stamp set samples by new TGF Premiere Farmers
Wendy
and
Corinna
. Today I'm previewing samples made with the newest addition to the Creeper Crew, "Madden", and here are my cards:
For my second card I used some fabulous Authentique Gathering 6x6 paper.
Isn't Madden cool? Hee hee! I loved playing with her and colouring
that
hair!! Next time I colour her up I will choose a different hair colour ... and it may not be blonde or red! *wink*
Make sure you hop on over to the
TGF blog
to take a peek at all of today's preview projects.
Finally, I would like to take this opportunity to wish you all a very Happy Christmas. Thank you all so very much for your visits, comments, support and friendship over the past year. Here's to a blessed and peaceful holiday and a fantastic 2012!
Hugs,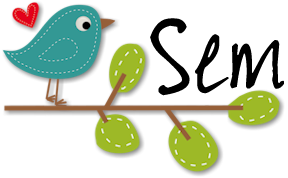 Supplies - Card 1
Stamp: TGF CC Madden
Ink: Memento Tuxedo Black
Colouring: Copic Markers
Paper: Echo Park 'Happy Days' 12x12 Collection - Bottle Caps (HD19005) and Big Flowers reverse (HD19007); 6x6 Paper Pad (HD19023)
Card: White; Black
Embellishments: Echo Park 'Happy Days' 12x12 Element Stickers (HD19014) & Alpha Stickers (HD19015)

Supplies - Card 2
Image Stamp: TGF CC Madden
Other Stamps: Whimsy Stamps Everyday Mini Postage Stamps; Whimsy Stamps Music Notes background stamp
Ink: Memento Tuxedo Black: Dark Brown chalk ink
Colouring: Copic Markers
Paper: Authentique 'Gathering' 6x6 bundle
Card: White; Chocolate Brown
Embellishments: Prima flower; Sew Sweet - Brown brad; Bead cap; Sew Sweet - Seam Binding; Flatback pearls
Tools: Whimsy Stamps Vines die set; Whimsy Stamps Mini Postage Stamp die; MS border punch; Corner rounder punch