Happy Monday everyone, and Happy 4th of July to my American buddies!
Welcome to the 2nd day of our
Sparkle Creations Rubber Stamps
new release sneak peeks!
If you joined us yesterday, you would have been treated to a preview of the first of 2 Karber rubber stamps that are being released this Saturday.
Today, it's the SCRS DT's turn to showcase the first of 4 brand new SCRS rubber stamps from our upcoming release! So without further ado I am pleased to introduce you to
BOOKWORM RUBY
who comes with a darling sentiment stamp that reads "good books build character"
...
I just ADORE this stamp, as I am a bit of a bookworm myself. I have always loved reading and I have so many lovely memories of books and reading from my childhood. My primary school had a book club/savings scheme where we bought savings stamp every week. I bought many books from that club! I remember when I was in Year 4 (around 8 yrs old) that we were the only class to have 'proper' wooden inkwell desks with lids. I used to run a mini lending library from that desk, LOL, lending out my books to my friends and writing everything down in an exercise book to keep track! I also remember buying some faux leather bound hardback books from WHSmith when I was 8 yrs old - Little Women, Wuthering Heights, Jane Eyre. I wrote an inscription in the front of each of the books saying that the book beloned to me and when and where I bought it from, LOL!!! So it's no surprise to know that if I won the lottery I'd love to open a little book shop with a coffee and cupcake lounge area. Oh to dream...
So.. I just HAD to make a bookmark with this fabby stamp! When I was rooting around for the perfect paper, I had a lightbulb moment and remembered that my gorgeous
Crate Paper Emma's Shoppe 6x6 paper pad
(available from Elaine at
Quixotic Paperie
) included some book paper - yippee!! So I used that, plus the pink/orange diamond patterened paper (also used to paper piece Ruby's vest) and some of the woodgrain paper in the pad.
I really wanted to make a ribbon thing with some beads at the end that would dangle over the book when closed. At first I tried some thin ribbon, but try as I might I couldn't get it to thread through the beads. So I used some of my brand new and fabulous
Natural Kraft Button Twine
from
http://www.sewsweet.co.uk/
. I knotted the twine, threaded my beads and spacers (available from
Quixotic Paperie
) and then knotted it again - voila!
[I have added a full supply list (complete with shop links) at the foot of this post.]
Be sure to visit all the rest of the SCRS designers for more peeks of
Bookworm Ruby
.
Sparkle
will be giving away
Bookworm Ruby
to one lucky person! For a chance to WIN, you need to visit and comment on
all
of the designer's
Bookworm Ruby
blog posts (links listed below). Then head on over to the
SCRS blog
and comment on the
Bookworm Ruby
post there. You have until midnight EST tonight to comment, and the lucky winner will be announced tomorrow!
Tomorrow the SCRS DT are previewing the 2nd of our new release stamps for July, so I hope so see you again then!
Thanks, as always, for popping by!
Hugs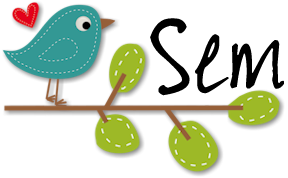 Supplies
STAMP:
Sparkle Creations Rubber Stamps
'Bookworm Ruby' (released 09 July 2011)
INK:
Memento Tuxedo Black ink pad
;
Tim Holtz Distress ink pad 'Vintage Photo'
COPICS:
Skin E000 E00 E11 R20; Hair E50 E51 E53 E55 E57; Skirt/Shoes E41 E43 E44
CARD:
SU or
Bazzill
Kraft; SU Whisper White
PAPER:
Crate Paper 'Emma's Shoppe' 6x6 paper pad
; October Afternoon Country Fair 'Grandstand' #PP002 (lined paper)
EMBELLIES:
6mm & 10mm acrylic pearl beads
;
8mm spacers
;
TOOLS:
Paper Trimmer; Fiskars 'bracket' border punch #4595; scissors; SU Boho Blossoms punch; Hole punch, PVA glue