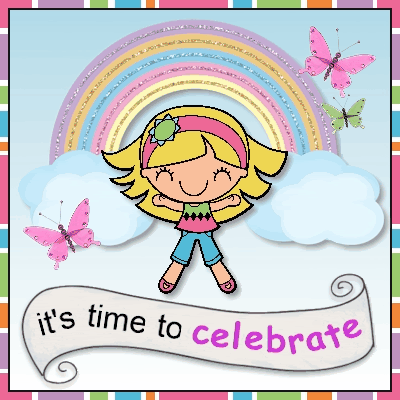 Today is a very special day as
Your Next Stamp
is celebrating its very 1st birthday with a Birthday Blog Hop!
Happy 1st Birthday Your Next Stamp!
I would like to take this opportunity to say a special thank you to my YNS boss and friend, Karen! I have had an absolute blast working with her and with the rest of the team this past year! Love ya, Karen! :o)
The YNS Starlets are being joined by some fabulous friends for this hop, and together we are showcasing some fantastic new release stamps as well as some firm favourites! These new stamps are available to purchase from today from
Your Next Stamp
along with all your YNS favourites.
The hop starts today (Thursday, August 5th at 08:00 EST) and ends on Wednesday August 11th at midnight (EST).
We h
A
ve not one but two gr
A
nd prizes for you to win - two lucky winners will be dr
A
wn at r
A
ndom to e
A
ch receive a $25 gift certific
A
te to spend on YNS st
A
mps! WOW! As the prize is so fantastic, we are going to make you work a little to enter, LOL! Each St
A
rlet and Guest St
A
rlet have a letter hiding in their blog post. All you need to do is g
A
ther these letters (there are 16 to collect across 15 blogs), rearrange them to form a 3-word phr
A
se, And then email this phrase to Karen. All correct entries will be entered into the grand prize draw. So make sure you hop
A
round every blog and remember to leave a comment at every stop too!
All that cake must have affected Karen as she has gone a little crazy and is holding an amazing
20% off sale
for the duration of the hop - the crazy part is that everything will be reduced by 20%,
including items already on sale
! I'm not sure when (or even if!) this will happen again, so make sure you hop on over to the
YNS store
once you've completed the hop and fill your basket!
I have used the adorable
YNS
Space Boy
stamp for my blog hop creation today - isn't he the cutest? I actually ordered the designer paper especially for this card, and I bought it from
The Craft Boutique
. It's by 'Three Bugs in a Rug' and is called 'Blast Off' from their Playtime range of 12x12 double-sided paper. And the fab thing was ..... it only cost 60p! Bargain!
So now it's time for you to hop on over to the fabulous
Andi Murdock
's blog as she is the next stop on our hop (Andi is also our August Guest Designer at YNS - *waves* Hi Andi!), but don't forget to gr
A
b my hidden letter and leave me a comment before you go!
Finally, I'd like to enter this card into the following challenges:
Thanks so much for hopping with us today! I hope you enjoy our birthday celebrations and new stamps!
Hugs,