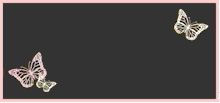 A couple of week's ago I posted about a brand new sketch and stamp challenge blog,
Sunday Sketch & Stamp
, which needed a design team and some sponsors before it could get off the ground. I didn't tell anyone at the time, but I decided to go ahead and apply for the DT. And you'll never guess what? (...you've probably already guessed, but I'll tell you anyway! LOL!)
I've been accepted!!
Yes, yes, yes *punches the air and skips around the room*. WOO HOO!!!!!!!!!!!!!!!
I couldn't believe it either! I've known this amazing news for a few days, but I couldn't 'let the cat out of the bag' until it was officially posted on the
Sunday Sketch & Stamp
blog. And let me tell you, it was excruciating keeping this a secret!! As my lovely family will tell you, I'm absolutely rubbish at keeping surprises - I find it too difficult to contain my excitement!
So, now that's out of the way, I can introduce you to my fellow DT members:
Maggie
,
Adrianne
,
Barb
,
Clare
,
Ger
,
Steph
and ME!
Maggie
is the wonderful and talented lovely who is running and co-ordinating
Sunday Sketch & Stamp
, and she will be posting everyone's bios one-by-one over the next few weeks on the
challenge blog
so you can get to know a little about us! We're hoping that our (oooh, it feels weird saying "our"!) first challenge will be launched near the end of April, so make sure you keep checking the site for updates!
It would
mean the world
to me and the team if you could support this new and exciting challenge blog and play along with us. So, make sure you pop over during the next few weeks to say hello to the team, and we hope to see you very soon for the very first challenge! Exciting, or what!?! He he!
Hugs, Sem x